Here is the list of our 2019/2020, Berea Farmers Market vendors. Each vendor sell the produce they grow, raise, or process. The vendors also help keep the market functioning through their cooperative efforts with the board members and the farmers market manager.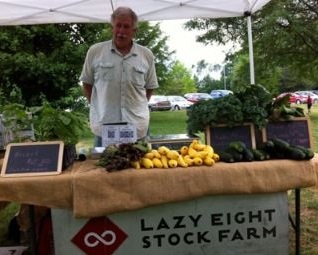 Baumann Family
"We strive to grow as good a product as we can and leave the ground in a better condition than it was in before we planted"
-Certified organic vendor selling seasonal produce and well known for their strawberries!
-Currently attends the Saturday Market
Alec & Tabea Wolf Fourman
"It's Important to buy local"
-Alec & Tabea raise pigs on their farm in Rockcastle county. The pigs are pasture raised which means happy pigs and a delicious tasting selection of pork cuts.
-Fun Fact: Alec is a natural farrier
-Currently attends Tuesday & Saturday Market
James cordes & Family
" We wake up at 5 A.M to get work done…. We prayed for a home market and this was the place that appeared"
-Products: Micro-greens, Cinnamon Rolls, Bread, Scones, etc.
-Their homemade cinnamon rolls are a market favorite and they are made by Gabriel the youngest member of the family!
-Currently attends Tuesday & Saturday markets
Rebecca Moore
"The market gives me an opportunity to work and pursue my passion"
-This is her first year ever selling at a farmers market, and she uses local ingredients
-Products: Brownies, cookies and delicious choc-chip pumpkin bread!
-Her specialty is various flavors pumpkin breads
-Attends Tuesday & Saturday Markets
Bill Best
"We strive to grow healthy crops using heirloom and non-genetically modified seeds. As one of the people that made worked to develop heirloom tomatoes, I believe in healthy food and diverse genetic strains."
--Products: Seasonal produce, tomatoes, and blueberries. He specializes in heirloom beans and tomatoes
-Bill founded the market in 1974, and he sells his own books on heirloom fruits, vegetables and seed saving. He is also on the board on directors.
-Attends Tuesday & Saturday markets
www.heirlooms.org
Connie & Dave Abernathy
"This is a family tradition, and now our son is working as a business partner with us"
-Products: Perennials, House plants, Tomatoes, Flowers, Peppers Herbs and seasonal wreaths.
-Connie has been with the market for 7 years
-Attends Tuesday & Saturday markets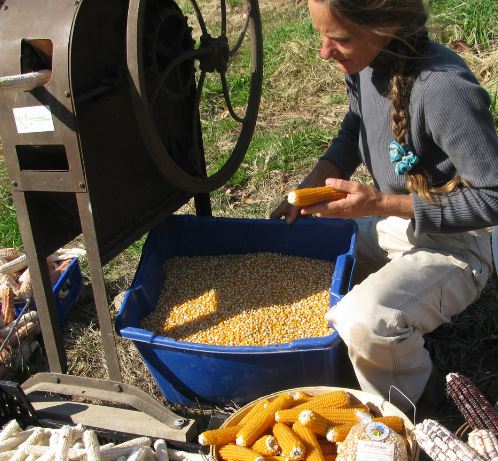 Susana Lein
" I run workshops and teach permaculture in practice. I believe that nutrient-dense, safe and healthy food requires a healthy, LIVING SOIL"
-Products: Naturally raised seasonal market farm produce plus her specialty black beans, pinto beans, cornmeal and popcorn.
-"I live on an off-grid permaculture homestead market farm in Rockcastle County."
-Attends Saturday markets
Rene & Andy
"Fruits & Vegetables that are cared for, provide more nutritional value and a great taste"
-Products: tomatoes, peppers and heirloom green beans.
-Rene, one of the owners, is also the president of the market board of directors and they also run a full-service bed and breakfast.
-Attends Tuesday & Saturday market
Doug & Monica
"We are very small growers and make it a point to be an example for 'Urban Farmers'. We show others that , no matter how much space/land they have, they can grow fresh healthy food"
-This is the first market season for Mott Homestead
-Products: Organically-grown salads
-Attends Saturday market